Ad blocker interference detected!
Wikia is a free-to-use site that makes money from advertising. We have a modified experience for viewers using ad blockers

Wikia is not accessible if you've made further modifications. Remove the custom ad blocker rule(s) and the page will load as expected.
Jody Davis (album)
by Jody Davis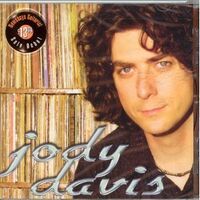 Released   -   March 27, 2001
Length   -   43:25
Label   -   Pamplin Records
Producer(s)   -   Jody Davis & Jim Cooper
Jody Davis, released 2001, is Jody Davis's debut and only solo album, released through Pamplin Records.
Track Listing
Edit
Believe (3:49)
The Crush of Love (3:49)
Climbing to Your Throne (3:28)
I Can't Get Enough (4:23)
Satellite (3:18)
Close to You (4:18)
Burning Another Page (3:06)
Bleed (4:10)
Drive (3:38)
Velveteen (4:48)
Light of the World/Love Is the Answer (4:08)