Jody Davis (album)
by Jody Davis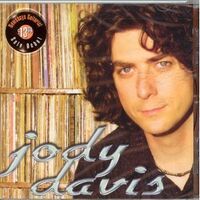 Released   -   March 27, 2001
Length   -   43:25
Label   -   Pamplin Records
Producer(s)   -   Jody Davis & Jim Cooper
Jody Davis, released 2001, is Jody Davis's debut and only solo album, released through Pamplin Records.
Track Listing
Edit
Believe (3:49)
The Crush of Love (3:49)
Climbing to Your Throne (3:28)
I Can't Get Enough (4:23)
Satellite (3:18)
Close to You (4:18)
Burning Another Page (3:06)
Bleed (4:10)
Drive (3:38)
Velveteen (4:48)
Light of the World/Love Is the Answer (4:08)
Ad blocker interference detected!
Wikia is a free-to-use site that makes money from advertising. We have a modified experience for viewers using ad blockers

Wikia is not accessible if you've made further modifications. Remove the custom ad blocker rule(s) and the page will load as expected.